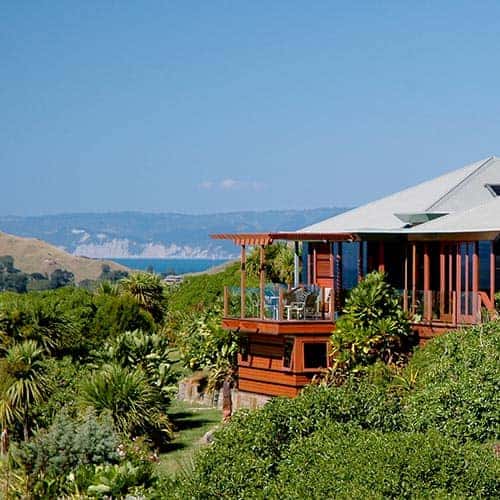 Earlier in 2023 Jack Richards and Won Gyu Moon decided to part with Tiromoana – for over 30 years their spectacular beach-view property and garden near Gisborne — in view of changed priorities about how and where would like to spend their summers. At the same time Jack's sister Gillian and her husband Colin who oversaw Tiromoana as well as their own neighbouring property, made a similar decision and both properties were listed with a local real estate agent.
Jack and Won Gyu were delighted to hand over their property to the new owners in July, a distinguished lawyer and Chief District Court Judge and his wife, who are looking forward to becoming the new guardians of the property.
Jack and Won Gyu have meanwhile acquired an apartment in Sydney to serve as their base when they visit Australia.